We do things a bit differently, and that's the way we like it!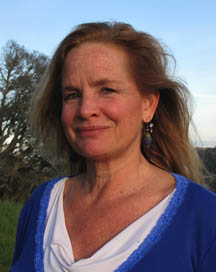 Carrie Bachelder
Founder & CEO

As an environmental entrepreneur and businesswoman in Marin County, Carrie has witnessed firsthand the lack of recycling and reuse infrastructure, at both the household and construction levels. Through her moving company, Great Moves, she was often confronted with the problem of discarding goods and materials in a responsible way. She began to envision a "one-stop shop" that would handle such goods, many of which were high-value. It was through this vision and her determination that The Away Station came into existence. Carrie has created and developed several businesses including catering and event production (Events Funtastique), and was the volunteer program manager for the national Youth at Risk Program, for which she worked for six years in a dozen major cities. Her jewelry studio resided in Sausalito's Industrial Centers Building, and for 10 years she designed and created one-of-a-kind wearable art from found materials and polymer clays. Her current favorite artistic expression is furniture refurbishing and faux finishes. She is now focused on the environment and is passionately committed to recycling and reuse in all its forms. Carrie's family has lived in Marin County for 46 years. Her father Bob was a math teacher at Redwood High School for 25 years, and brother Mark is a successful contractor and green builder.
David Fisher
Chairman of the Board
www.fisherassociates.net/who-we-are

David, as a Management Consultant in the for-profit arena, has professional experience in leadership development and organizational transformation. He is an expert in coaching creative leaders and facilitating breakthrough business results. He has consulted in the U.S, China, Malaysia, South America, Australia, and Europe. His industrial experience includes petrochemicals, high technology, engineering, public utilities and pharmaceuticals. David has a B.A. in Political Science from the University of San Francisco, and has done graduate level studies in Social Psychology at San Francisco State University.
George Reskin
Advisory Board – Non-Profit Fundraising Expert and Advisor
Owner, George Reskin Associates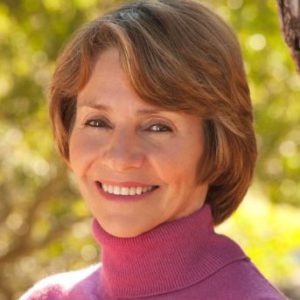 Lynne Twist
Co-Founder of Pachamama Alliance, Founder of Soul of Money

For more than 40 years, Lynne Twist has been a recognized global visionary committed to alleviating poverty and hunger and supporting social justice and environmental sustainability.
From working with Mother Teresa in Calcutta to the refugee camps in Ethiopia and the threatened rainforests of the Amazon, Lynne's on-the-ground work has brought her a deep understanding of the social tapestry of the world and the historical landscape of the times we are living in.
Lynne also serves as an advisory board member for the California Institute of Integral Studies, Global Youth Action Network, The International Museum of Women and The Center for Partnership Studies, among others. She is a member in good standing of the Association of Fundraising Professionals, The Social Venture Network and The National Society of Fundraising Executives.
As a result of her work as a global citizen, Lynne has been featured in over 10 films including: "The Shift" (Michael Goorjian, 2010), "Crude Impact" (James Jandak Wood, 2006) and "Women of Wisdom and Power" (Lili Fournier, 2000) and "Money & Life (Katie Teague).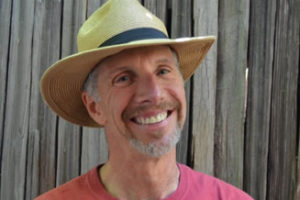 Tom Crowell - Advisory Board
MBA Environmental Education, Logistics Expert

Tom has over 20 years of experience working with supply chains, logistics, and information technologies with major Bay Area companies. He enjoys working with team members bringing order to chaos, efficiencies to ineffective processes, and lower costs to all aspects of the business.
Tom is passionate about the environment. He enjoys sharing his enthusiasm for the natural world with all ages. Tom is a California Naturalist contributing to programming, interpretation, and stewardship in Northern California as an instructor at the Point Bonita YMCA outdoor education center, and as a docent with the Audubon Bay Shore Studies program. Tom enjoys any outdoor adventure, especially if it involves biking, skiing, hiking or sailing. He is currently pursuing his dream to become a middle or high-school science educator and has enrolled in a Masters of Environmental Science.

LynAnn King
VP Marketing & Publicist

KingSings PR
LynAnn King partners with successful small businesses and empowers entrepreneurs to deliver compelling marketing communications, special events promotions and media campaigns. She brings her visionary leadership in rolling out creative marketing campaigns that create visibility and media coverage.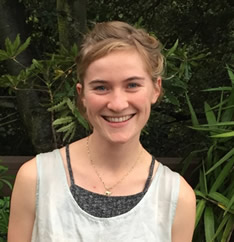 Torie White
Video Marketing & Fundraising

LTorie is a graduate of Wesleyan University's College of Film and the Moving Image. Outside of school, she is engaged as a student of Somatics at Strozzi Institute, and she works with the Soul of Money Institute, a center for exploring and sharing the best practices and theories that enable people to relate to money and the money culture with greater freedom and effectiveness. While her roots remain in the San Francisco Bay Area, Torie has embarked on an adventure to Philadelphia, PA for the next chapter of her life and learning.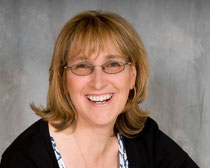 Simone Kopitzki
Busi Bee Bookkeeping
Mill Valley, CA

Simone began her career as an accountant with the Schatz College of Economics in Düsseldorf, Germany in 1996. Simone earned a Bachelor's degree in Business Administration with honors. She sharpened her skills as an accounting specialist over many years working in the automotive industry.
In 2003 Simone moved from Germany to the beautiful San Francisco Bay area where she continued working in the accounting fields in small CPA offices, specializing in handling the needs of individuals with high incomes and small businesses in the dental industry. The experience from working with a CPA makes her capable of converting messy financial records into accurate, usable financial statements.
In her spare time Simone enjoys alpine skiing at Lake Tahoe. She is also a member of the NRDC, the National Resources Defense Counsil, the nation's most effective environmental action group to protect Mother Nature.
Simone believes that her knowledge and experience will achieve remarkable results for all of her clients.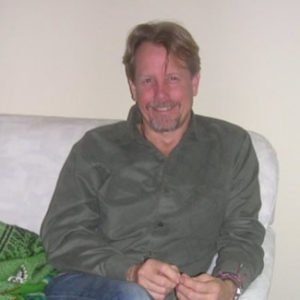 Mark Bachelder
Green Building Contractor - Marin
Bachelder and Associates

Mark Bachelder is a licensed general contractor, owner of Bachelder and Associates. He specializes in residential remodeling, and has done this for over 40 years. He is passionate about green building,
reUse of materials, and bringing homeowners' visions to reality in a way that transforms their experience of their home.
Inventory & Organization Expert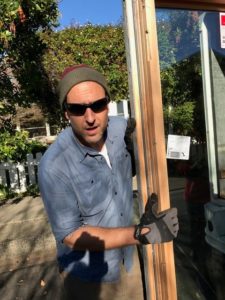 Danny Parenti
Inventory & Organization Expert vintage Collectors expertly

To me, working at The Away Station offers me the opportunity to educate people on how to be less wasteful. We've put so much stress on this planet, and need to change our habits. The Away Station offers us the ability to make some of these changes, and makes me feel I'm doing my part.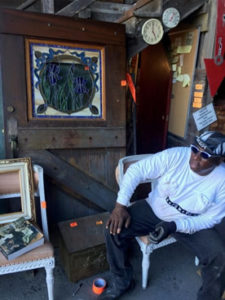 Otis Ames
Warehouse Manager

Otis is very passionate about finding what you want. Just ask!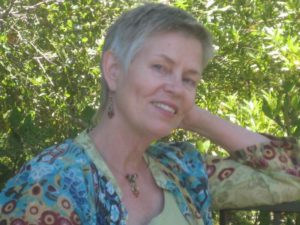 Lora Amara
Artist & ReUse Artist

Lora Amara is a renaissance woman. She is an assemblage artist, interior designer, organic garden designer, student of Permaculture, environmentalist, Buddhist, writer and lover of all things beautiful brought to us by nature. Her art is titled "Lost & Found Art," her garden designs are under the heading of "Your Soulful Garden," and her interior design is simply Lora Amara Designs. She tries to not take herself too seriously, considers herself primarily a student in any of her endeavors, and believes a smile is a gift we can always give. To see her gardens and art, go to www.yoursoulfulgarden.com. She is proud to be associated with The Away Station and the other fine people involved and believes it is the way of the future if we are to live responsibly on this beautiful and finite planet in such a way that we would be proud to it turn over to our children. Lora is also delighted to be a member of the docent program at Green Gulch Farm in Marin County. The program welcomes elementary school classrooms into the extensive and thriving organic gardens to teach children where our food comes from, the critical importance of living soil, the essential role bees and other pollinators play, and the fun of just hanging out in a beautiful natural setting. It is her belief that educating our children to be responsible stewards of the Earth means we provide them ever greater access to the perfect and profound ways of nature.